Doing-App
Share what you are currently doing with your friends
and let them know where you are.
 
Get Started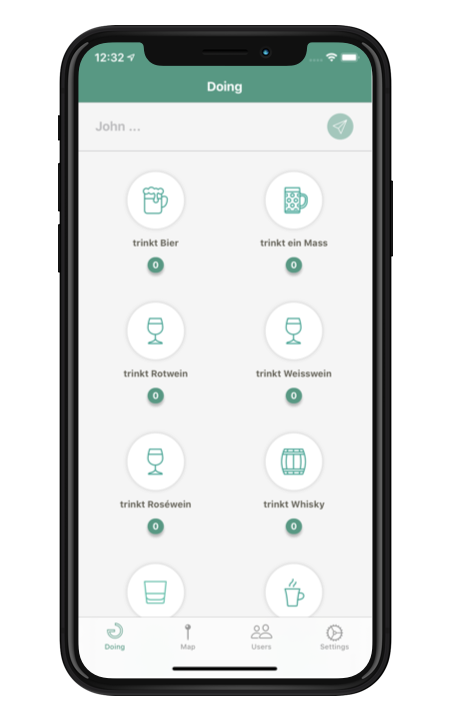 Explore the features
Following features are available
Respond
You can respond with a defined or customized message.
Location Tracking
Every Doing shares the location if you want to.
Contacts
Only your contacts see your Doings.
Install the App
Download the app on the AppStore. It supports iOS & Android devices.
Setup your profile
Define a nickname and share your Code to your friends.
Send your To Dos
Send messages to your friends. Every Message stays for 30 minutes.
Doing-App
 is available for iOS & Android
Feedback
Get in touch with us and share your toughts.